The 2017 Emmys Winners Will Be (But Really Should Be)…
|
title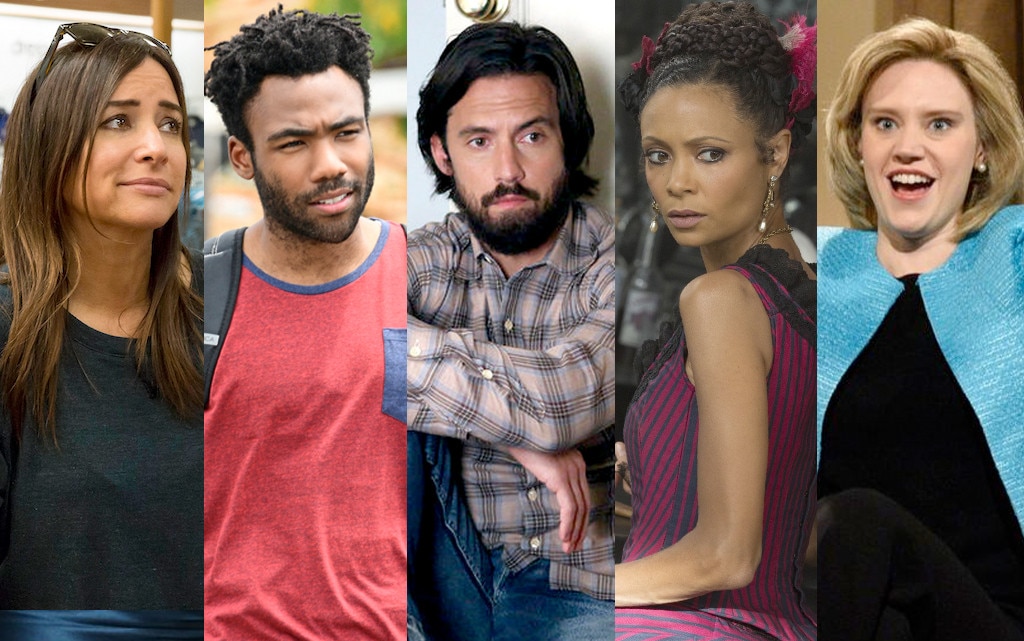 The biggest night for your favorite TV-loving friends (both real and fake, TV characters are friends too) is almost here. The 2017 Emmys—the 69th annual award show—are upon us.
This year, there's a nice mix of newcomers and old favorites in the mix, with some really deserving nominees in the mix. And some really "huh?!" nominees in the mix. It wouldn't be the Emmys without them.
Gone are Game of Thrones—didn't air within the eligibility time period—and Downton Abbey—ended—and in their places are first-season wonders The Handmaid's Tale, The Crown, Stranger Things, This Is Us and Westworld. Better Call Saul and House of Cards are nominated again.
Below, we're telling you who will (probably) win and who we think should (definitely) win.