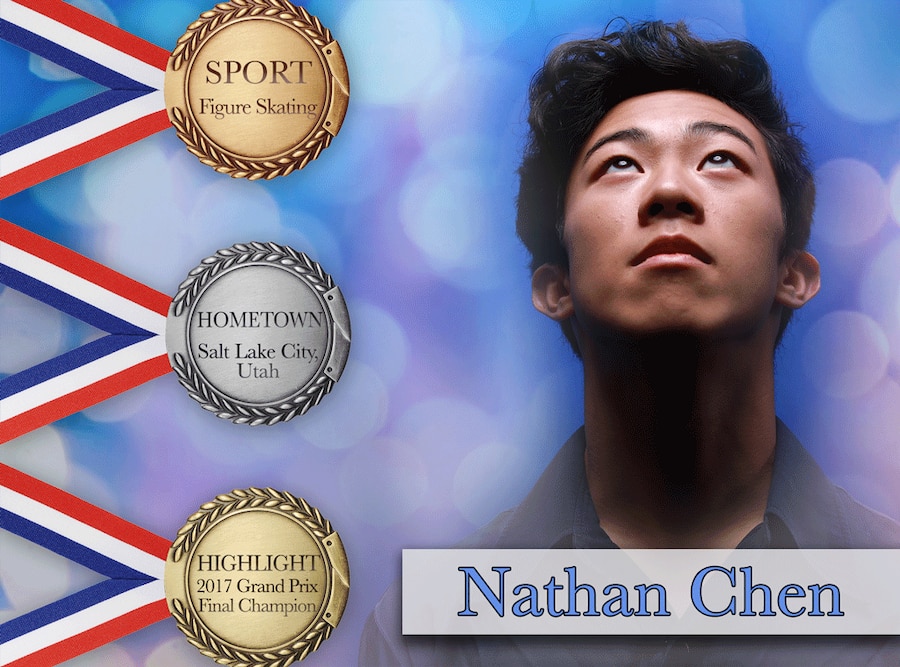 If it's time for the Winter Olympics, then it's time for figure skating. 
No matter where the games take us, millions of viewers can't help but become engrossed in all things figure skating. So who could be the favorite guy for Team USA this February? We're so glad you asked!
All eyes appear to be on 18-year-old Nathan Chen who recently won the Grand Prix Final, also known as the biggest pre-Olympic event this season. To provide a bit more context, Evan Lysacek also won in 2009 before earning a gold medal.
So what makes Nathan pretty special? Let's just say he has some moves including five different quadruple jumps. "To have all of these jumps in my arsenal is very beneficial," Nathan previously shared with AOL. "I can always alter my program so I can either play it safe or I can play it risky with high reward. It depends on what I feel like I need that day."
With less than one month to go until opening ceremonies, we've never been more pumped for some serious skating. Until then, let's get to know Nathan himself.