Sam Smith And Elton John Reflect On Emotional Coming Out Experiences: "My Dad Was Scared For Me"
|
title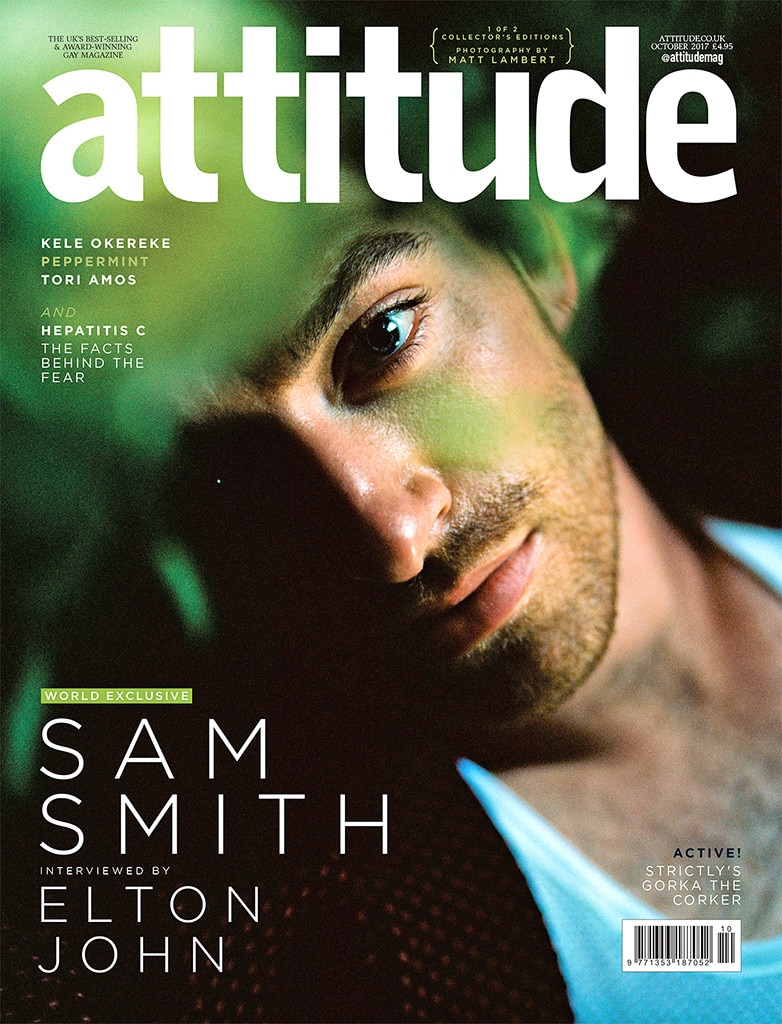 Not every coming out story is created equal, as was made evident by Sam Smith and Elton John's interview for Attitude magazine's October issue. 
The singer-songwriters spoke candidly with the British LGBT-centric mag, giving readers an insight into their first brushes with sexuality. When Sir Elton complimented Smith on his upcoming track "Him," the pop artist admitted it's "only semi-autobiographical."
"I came out when I was 10," Sam, 25, explained. "I'd just finished primary school, going into secondary school, and I came out to my best friend when I was nine or 10. I was very sure of, and in, myself."
He continued, "When I told my mum she said she always knew, she said she knew when I was three, and my dad just asked if I was absolutely sure. And I was sure, even at that age, but they were incredibly supportive."
The "Too Good at Goodbyes" singer said his father expressed concern over the possible mistreatment of Smith because of the London neighborhood they lived in. "I think my dad was scared for me, because of his own life experience," he said, adding, "I think he saw a lot of kids get bullied and just felt really nervous for me."
"Especially when, at 16 and 17, I used to wear a lot of makeup and dressed very differently at school," Sam remarked. "He didn't have a problem with it, but he was really worried about me."
When asked if he was ever bullied for being gay, Sam revealed that he did endure some "awful" moments. "I've always said I wasn't [bullied]," he told John, "because I don't think my experience was as bad as others I've heard of, but when I look back at it now, it wasn't the easiest time."
"I was lucky, I had a very good group of friends around me, but some of the other boys could be absolutely awful to me at times. It's nothing that has scarred me, though," Smith concluded.