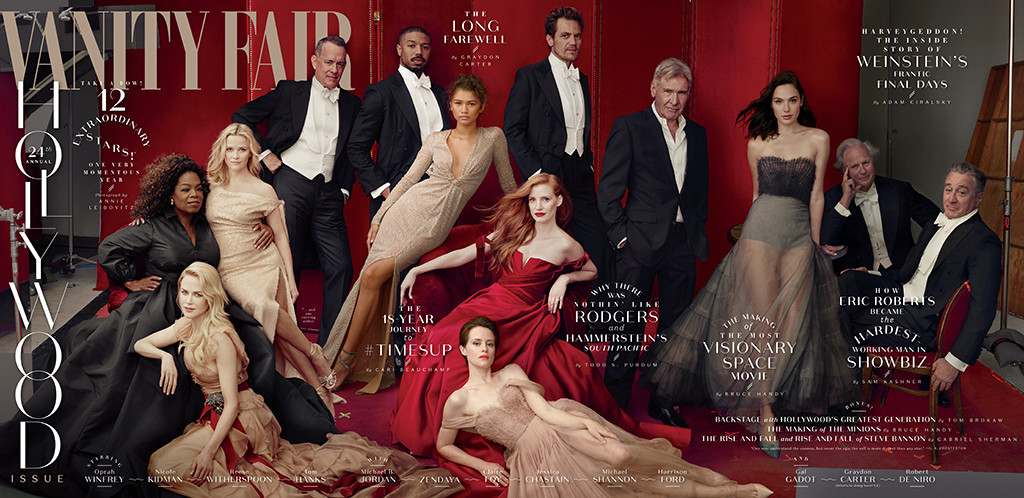 Reese Witherspoon revealed some surprising news on Thursday…she has three legs!
The Big Little Lies actress appears on the cover of Vanity Fair's 2018 Hollywood Issue, released Thursday morning, alongside Oprah Winfrey, Nicole Kidman, Tom Hanks, Zendaya, Michael B. Jordan, Jessica Chastain, Claire Foy, Michael Shannon, Harrison Ford, Gal Gadot and Robert De Niro. After the cover was revealed, one fan noted that it looks like Reese has more than two legs in the cover photo.
"im tryna figure out how many legs reese witherspoon's got in here, it's been bothering me for the last five minutes," Twitter user @leiascaptain wrote.
After seeing the tweet, Reese jokingly replied, "Well…I guess everybody knows now…I have 3 legs."