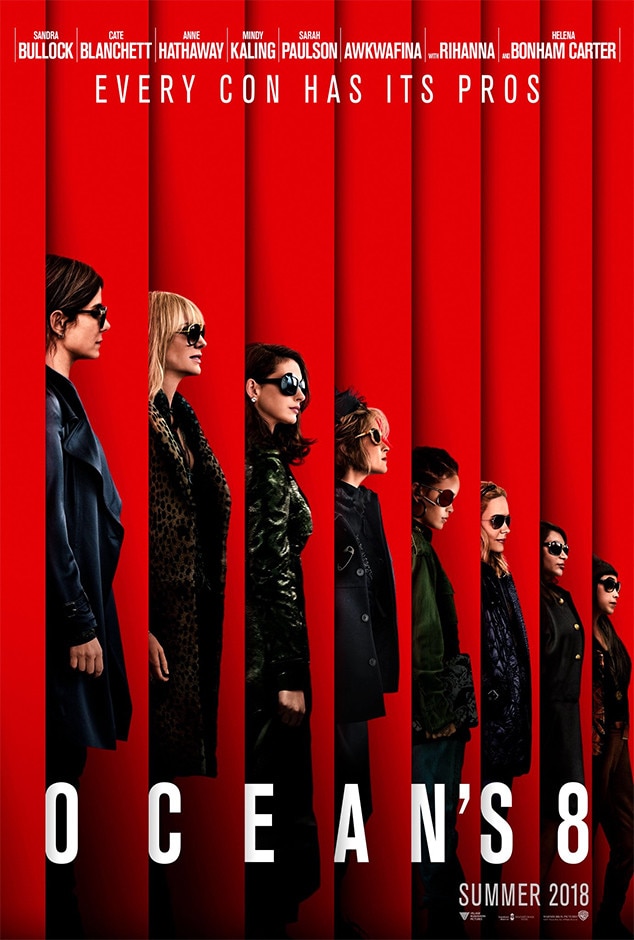 Is George Clooney mixing business with pleasure?
A new poster for Ocean's Eight was revealed on Thursday, which shows starsSandra Bullock, Cate Blanchett, Awkwafina, Mindy Kaling, Sarah Paulson, Rihanna, Helena Bonham Carter and…George's wife Amal Clooney? Oops, no, that is Anne Hathaway.
George co-produced the anticipated female spin-off of the popular heist comedy trilogy, which featured the actor.
People have often compared Hathaway to Amal when it comes to their looks. 
"I've never heard that! Thank you," the brunette Oscar winner told Extra in 2015, when told about talks of the comparison. "That's like so gonna be the best thing to happen to me today."