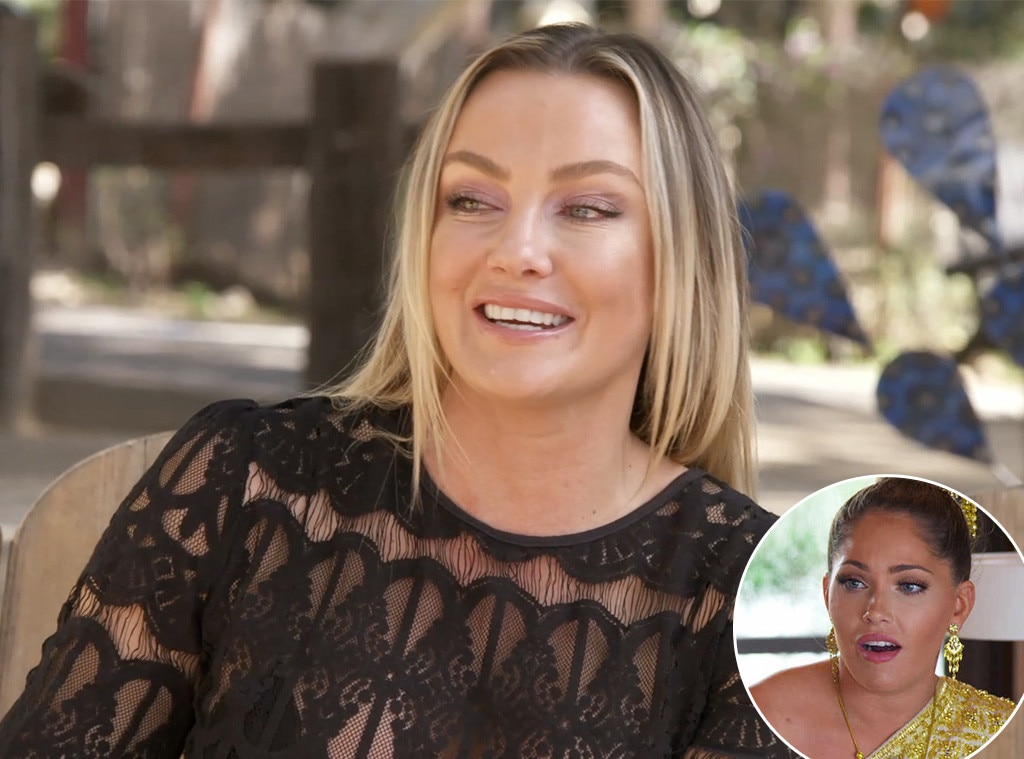 The shade!
On this Sunday's new WAGS, new WAG Amber Nichole Miller does not shy away from giving the ladies her opinion of veteran WAGS Olivia Pierson and Natalie Halcro.
While wine tasting with Autumn Ajirotutu and Barbie Blank, Amber brings up an Instagram post that shows Olivia cuddling up to a sports star named Joel.
"We know that she really, really wants to be a WAG," Autumn says.
Amber says, "But I feel like if you don't have a dude you're just a pro ho if that's all you date. You're not a WAG."