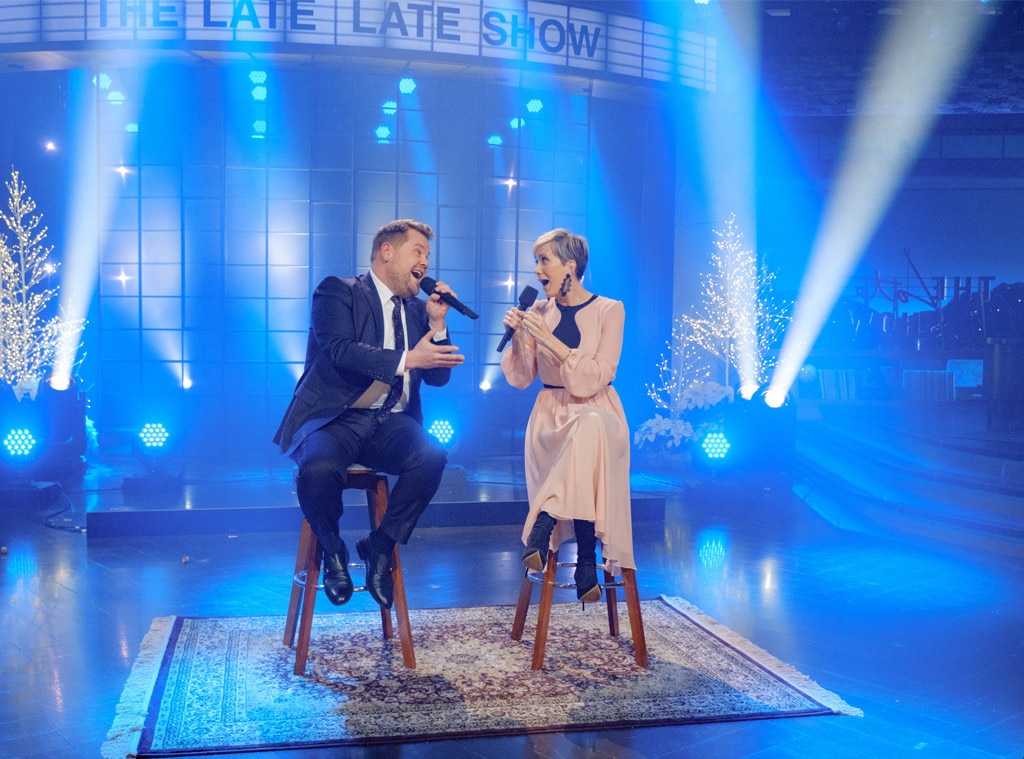 Kristen Wiig might not be the best karaoke partner. 
While appearing on Wednesday's episode of The Late Late Show, the Downsizing star agreed to sing Leonard Cohen's hit "Hallelujah" with James Corden and try to bring a little peace to the nation. 
The song started beautifully. Corden, who's sings with celebrities on Carpool Karaoke, took the first verse while Wiig took the second. It wasn't until they got to the chorus that Corden noticed his guest was mispronouncing the word "hallelujah"—putting extra emphasis on the "j."
Stopping the music, Corden told Wiig she wasn't pronouncing the word correctly.
"Really I am?" the Bridesmaids star said. "No! Was I? Oh, that's weird. I don't think I was."
Still, the Saturday Night Live alum apologized and the two continued on with the song. However, she continued to butcher the word—forcing Corden to stop the song again just as peaceful doves flew overhead.
"Do you know how to pronounce 'hallelujah?'" the host asked her.
"Yes, of course I know how to pronounce that word," Wiig replied.