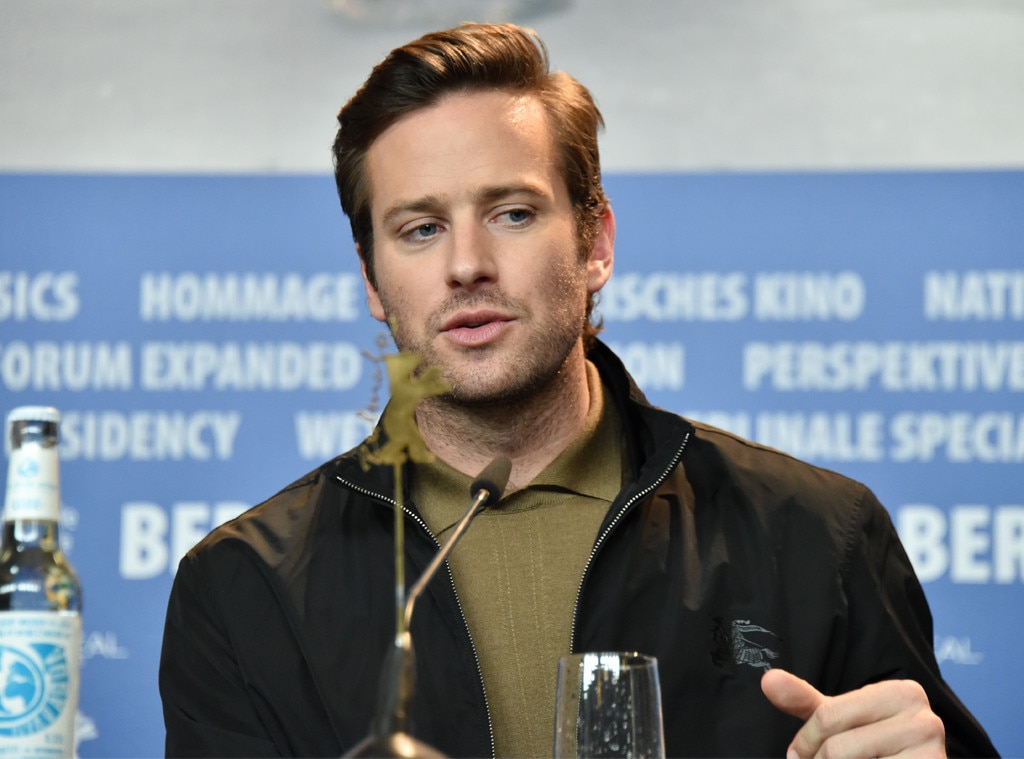 Armie Hammer is waving goodbye to Twitter.
Shortly after discovering the Hollywood star no longer had an account with the social media site, several fans were left wondering what the heck happened.
But during TheWrap's Screening Series in Los Angeles Tuesday night, the Call Me by Your Name star decided to explain his decision.
"I just have no impulse control so if somebody says something stupid, I couldn't help but say something back, and then it just exploded," he explained to the audience. "This is a toxic environment, and my life is way better off."
Armie continued, "It's so funny — People are so addicted and into Twitter, it seems crazy that someone could walk away from it! They're like, 'Wait, he deleted it?' It was actually really easy."