5 Things You Need To Know Before Tomorrow's 2017 Emmy Awards
|
title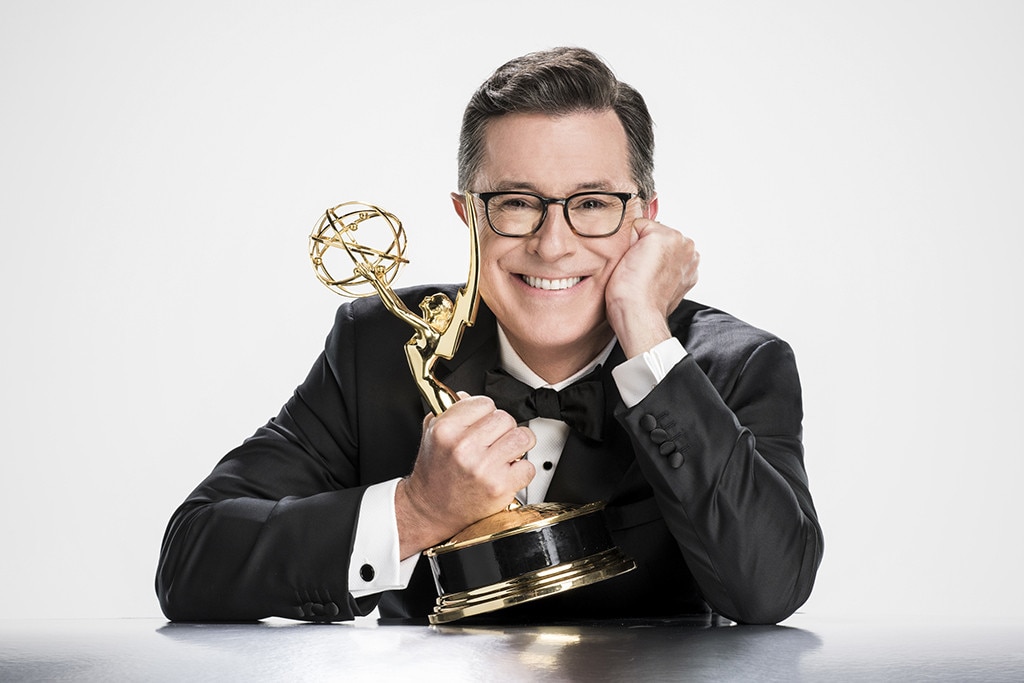 It's here! It's finally here. All of your binge watching is about to pay off because the 69th Annual Primetime2017 Emmys are tomorrow night. Can you even stand the excitement?
TV's biggest stars will flock to the Microsoft Theater in Los Angeles for their chance to snag the big award for the small screen. 
Downton Abbey is now over and out of the running for the Outstanding Drama Series category. However, there will still be fierce competition between Stranger Things, The Handmaid's Tale, This Is Us, Westworld, House of Cards, Better Call Saul and The Crown—Westworld and Stranger Things already took home five Creative Arts Emmy Awards. Drama indeed!
But there's a lot to go over before TV's big night. Here are five key things you need to know.
1. Stephen Colbert is hosting: That's right. The Emmys are sticking with a late-night host. Jimmy Kimmel hosted last year's awards, and he recently shared his hosting advice with The Late Show With Stephen Colbert star.
"You know everyone there," he told Colbert when he was a guest on Jimmy Kimmel Live. "I mean, almost everyone there you've had on your show. And also, they know you host a show every night, so they don't want to be caught on camera yawning or doing something that you might see and punish them for later on."
Although it's his first time hosting the Emmys, Colbert is no stranger to the awards. The Late Show With Stephen Colbert has received three Emmy nominations in 2017, and Colbert has received more than 30 nominations over the course of his career, including nine wins for his work on Comedy Central's shows The Colbert Report and The Daily Show with Jon Stewart.
The comedic host is sure to keep audience members entertained—even the nominees who don't end up winning. When E! News' Will Marfuggi asked Colbert if he planned to provide food for the audience (similarly to how Kimmel brought out peanut butter and jelly sandwiches last year), Colbert replied, 
"I'd rather just have a rolling bar for the losers," he told Marfuggi. "'Cause there's no bar here….This isn't the Golden Globes."
As for the winners, they'll most likely toast to their success with Ferrari Trento, which is the official bubbly of the Emmy Awards.