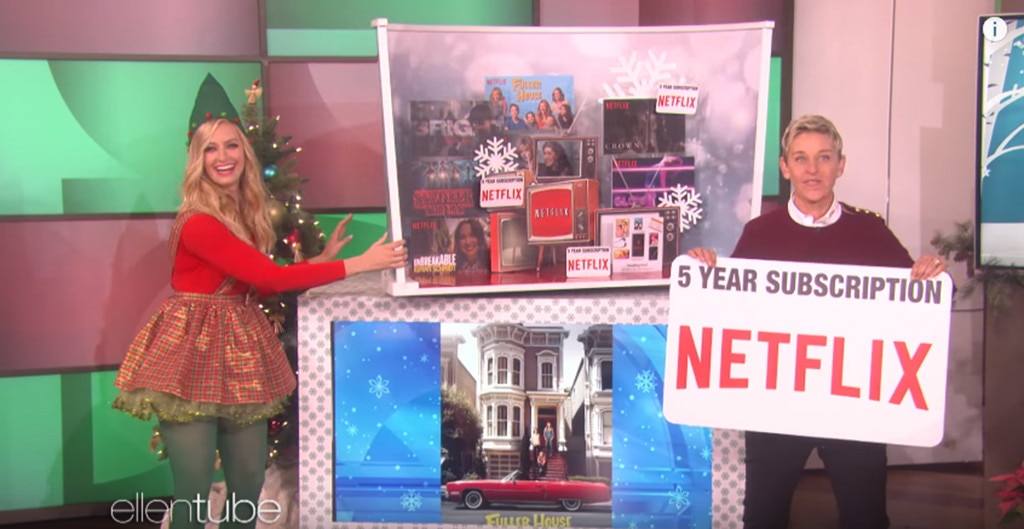 It's the most wonderful and giving time of the year! 
For loyal viewers of The Ellen DeGeneres Show, the past couple of weeks have brought a wide range of emotions during the show's popular "12 Days of Giveaways" segment.
Sure, we're so happy that a bunch of strangers walked away with prizes like a free trip to Moon Palace Cancun or Planet Hollywood Las Vegas. At the same time, we can't help but be a bit envious and jealous that others walked away with presents such as $300 Ulta gift cards or $500 to Grub Hub. Could you imagine how much food that could be?!
Ultimately, millions of viewers can't stop watching on-air and online as Ellen DeGeneres generously gifts her audience with items anyone would love to have.
As 12 Days of Giveaways winds down, we decided to recognize the excited audience members who couldn't help but freak the freak out when they received gifts. Whether they jumped for joy, hugged strangers or shed a few happy tears, ticketholders brought plenty of LOL (and relatable) moments. And we swear, we really are so excited for those that walked away with a free 5-year Netflix subscription. Can we at least come over one day? 
When you…score ED Ellen DeGeneres shoes and a $250 Nordstrom gift card to buy even more. 
When you…realize you have to take all of these prizes home in your car. Oh well, too blessed to be stressed. 
When you…may be one of a handful of guys in the audience but still walk away with all the giveaways. 
When you…are just too overwhelmed to fathom the fact that you scored a ticket and won a trip to the Terranea Resort. 
When you…aren't even in the audience but Ellen surprised you at home with all the giveaways.